Film, TV & Fashion Makeup Academy
Australia's Only Specialist Film and Television Makeup Academy

Small Class Sizes
Providing a supportive learning environment for you to thrive in.

Expert Trainers
Who work in the film and fashion industry.

Work Experience & Employment Support
Work experience during your coures and ongoing support in finding employment outcomes.

This course was recommended to me by industry contacts.

I have loved completing my Diploma of Cinemagraphic Makeup with AACM. Over the year I have learnt so much & gained many new skills. With fair amounts of theory & practical, and loads of support from the educators I am confident I have the skills to work in the industry. I highly recommend AACM & am keen to do more courses in the near future!

I personally liked the range of things that were taught. We were not just taught OH&S and basic makeup techniques like most schools offer, but we went into the background, on set education, script breakdowns, realism techniques and a more advanced level of prosthetics that wasn't offered at other schools. I also got to learn from such highly regarded and experienced artists in the industry themselves.
The course taught such great behind the scenes knowledge of what goes on set. Without that you would be walking in blind without the crucial tools you need. Our teachers were able to give us so much information from personal experiences in their careers, which has been so beneficial; they are the best!
I am frequently recommending AACM to anyone serious about getting into the film makeup industry. I have always gotten such huge support from the school and teachers, from studying, to now; the support has always been there. You can't get that from many schools!
Previous
Next
Visit our Campus, book a Call or attend an Open Day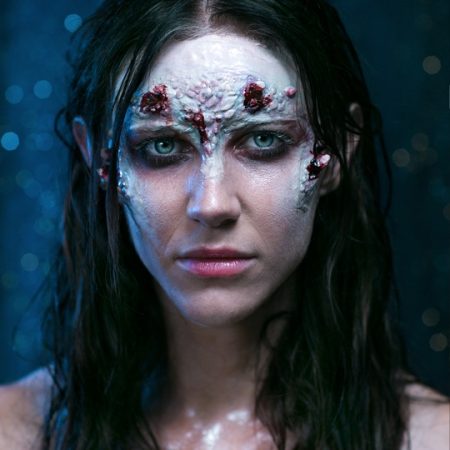 Open Days
Join us for The Australian Academy of Cinemagraphic Makeup Campus Open Day & Student Showcase.
Our Campus Open Day & Student Showcase is the perfect way to start planning your studies. Whether you are looking to complete a short course or want to kickstart your career with a Diploma, our campus is open to everyone!
REGISTER FOR AN OPEN DAY
Campus Tours & Enrolment Advice
Don't want to wait for the next Open Day? Book a personal tour or phone call instead. An opportunity to look behind the scenes and discuss your study options with us.
You'll get an opportunity to meet one on one with a member of our team. This is a great way to discuss your course of interest in more detail, payment options and the makeup industry and career options in general.
Ready to Enrol?
Study at Australia's leading Film, TV, and Fashion Makeup Academy