Film, TV & Fashion Makeup Academy
Sydney - Melbourne - Brisbane
Australia's Only Specialist Film and Television Makeup Academy

Small Class Sizes
Providing a supportive learning environment for you to thrive in.

Expert Trainers
Who work in the film and fashion industry.

Work Experience & Employment Support
Work experience during your coures and ongoing support in finding employment outcomes.

Small class sizes and wonderful teachers who are very supportive with assessments and willing to spend time with us to perfect things. Already had job opportunities through this course… I feel like they really want us to succeed.

I have loved completing my Diploma of Cinemagraphic Makeup with AACM. Over the year I have learnt so much & gained many new skills. With fair amounts of theory & practical, and loads of support from the educators I am confident I have the skills to work in the industry. I highly recommend AACM & am keen to do more courses in the near future!

We like representing AACM graduate artists because we know they have the most current and up to date training, job readiness to start working on set immediately and possess proper industry on set etiquette and health and hygiene standards. AACM graduates are always professional with high skills to be working with high profile clients, elite industry artists and celebrity clientele.
The Queensland Medical Skills Council was so impressed by the realism and quality of the SFX injuries created by our AACM Graduates.
All feedback we receive from out clients have met AACM graduate artists is always positive and the delivery of creative briefs is above and beyond.
When contacted by young artists on the best place to study to learn makeup, we have no hesitations in recommending the Australian Academy of Cinemagraphic Makeup. AACM has become the leader in the Australian creative industry, in training some of Australia's top artists and launching many young artist careers. Their passion to train students to a high calibre is proven in the industry with graduates gaining employment working with Emmy, Oscar and BAFTA Award Winning Artists.
Previous
Next
Visit our Campus, book a Call or attend an Open Day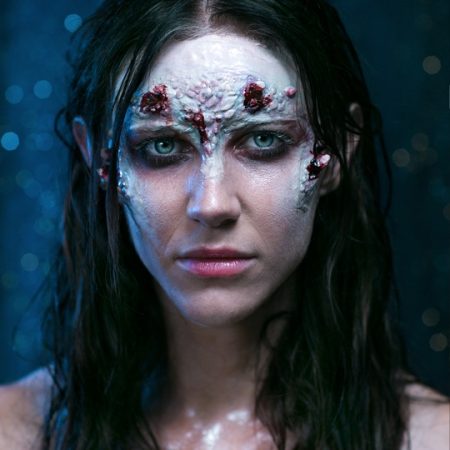 Open Days
Join us for The Australian Academy of Cinemagraphic Makeup Campus Open Day & Student Showcase.
Our Campus Open Day & Student Showcase is the perfect way to start planning your studies. Whether you are looking to complete a short course or want to kickstart your career with a Diploma, our campus is open to everyone!
REGISTER FOR AN OPEN DAY
Campus Tours & Enrolment Advice
Don't want to wait for the next Open Day? Book a personal tour or phone call instead. An opportunity to look behind the scenes and discuss your study options with us.
You'll get an opportunity to meet one on one with a member of our team. This is a great way to discuss your course of interest in more detail, payment options and the makeup industry and career options in general.
Ready to Enrol?
Study at Australia's leading Film, TV, and Fashion Makeup Academy