Film, TV & Fashion Makeup Academy
Australia's Only Specialist Film and Television Makeup Academy

Small Class Sizes
Providing a supportive learning environment for you to thrive in.

Expert Trainers
Who work in the film and fashion industry.

Work Experience & Employment Support
Work experience during your coures and ongoing support in finding employment outcomes.

I came across AACM by accident. I was at point in my life where I was purely alive, but not living. Just hearing about what this school could offer had me wide-eyed in awe. I signed up the second I could and buckled up for one of the wildest most educational rides of my life. To say that Shannon made my AACM days some of the best moments in my life is an understatement. I had never met someone with such aptitude and passion for teaching. I feel so honoured to have learnt from such knowledgeable heads – and continue to do so. Not many schools offer support once graduated and I'm happy to say, I didn't go to one of those schools. I am gifted with around the clock support and encouragement from all staff at AACM (whether they taught me or not). My makeup career has boomed working onset films, photo shoots, music clips and anything the world will throw at me. I guess everything does happen for a reason and stumbling across AACM was no accident.
If you are someone that is creative, knowledge hungry, open minded and a little weird. I'd 100% recommend studying Cinemagraphic Makeup. And if you're someone wanting to study Cinemagraphic Makeup, you'd be silly not to choose AACM. If I had to sum up AACM in one word, it would be 'quality'.

Kryolan Australia has been associated with AACM for over 15 years since Oscar winner, Peter Frampton, established the academy. The academy has played a key role in propelling the makeup education in Australia and produced many high quality graduates who are now the leaders of the makeup industry.
At Kryolan, we are passionate about being part of the education of Australia's next up and coming makeup artists. Many of our makeup artist clients are indeed AACM graduates who went on to have successful careers in Film and TV, Theatre and Bridal Industries. In the past, we have taken on students from AACM, and will continue to employ students as they graduate with full skills, knowledge and confidence to perform the tasks and duties required in the industry.

The Diploma of Screen and Media covers a lot of the skills in the makeup industry. As I always knew I wanted to be a makeup artist, I never knew what path I wanteds to take. I've learnt so much from AACM and have discovered a lot of my creativity/skills that I did not know about as well as opened up heaps of opportunity. Amazing school, would recommend to everyone 🙂
Previous
Next
Visit our Campus, book a Call or attend an Open Day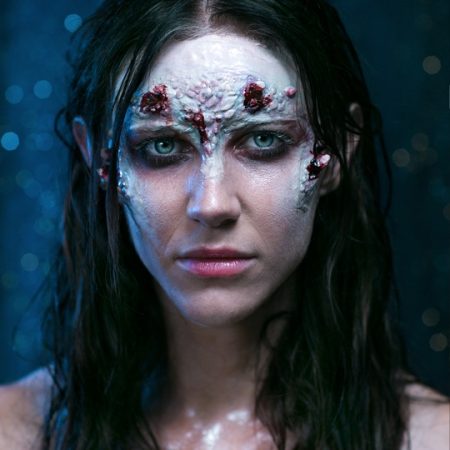 Open Days
Join us for The Australian Academy of Cinemagraphic Makeup Campus Open Day & Student Showcase.
Our Campus Open Day & Student Showcase is the perfect way to start planning your studies. Whether you are looking to complete a short course or want to kickstart your career with a Diploma, our campus is open to everyone!
REGISTER FOR AN OPEN DAY
Campus Tours & Enrolment Advice
Don't want to wait for the next Open Day? Book a personal tour or phone call instead. An opportunity to look behind the scenes and discuss your study options with us.
You'll get an opportunity to meet one on one with a member of our team. This is a great way to discuss your course of interest in more detail, payment options and the makeup industry and career options in general.
Ready to Enrol?
Study at Australia's leading Film, TV, and Fashion Makeup Academy