Our Vision
To make specialised quality education for the Special Effects Makeup Industry affordable and worthwhile, supporting students and helping them get one step closer to their life's purpose.
Our Mission
To become the leading education provider for the Special Effects Makeup Industry, providing first-class education services to our students. For our students, our mission is to discover their true potential and ability, providing our graduates with the right opportunities for successful career outcomes.
Our Values
Empower students, staff, and our partners. To motivate, coach and mentor.
Share our experience, knowledge, and resources. To succeed as a team.
Respect each other and each other's work. To celebrate collaboration.
Innovate through creativity and visionary thinking. To break boundaries.
The Australian Academy of Cinemagraphic Makeup is your ticket to an exciting career in the fashion, television, film, entertainment, hairdressing and makeup industry. We want our expert training to be just the beginning of a very exciting career for each and every one of our students.
Here are just a few reasons to study with us:
Exclusive fashion, film and tv makeup courses designed to support your success in the industry

Highly specialised hairdressing courses enable you to enter the industry or advance your skills

Nationally recognised qualifications to meet the highest standards and industry requirements

Educating specialist makeup artists for over 20 years

Face-2-Face classes supported by online resources to ensure high quality delivery and support

Small class sizes, we care about you and your experience

Expert trainers and support staff who also work in the film and fashion industry

Selected courses include professional photography shoots to create your individual portfolio

Supported learning environment for every learner type

Big Alumni and industry network for you to stay connected

Ongoing assistance in finding work in the industry

Work experience opportunities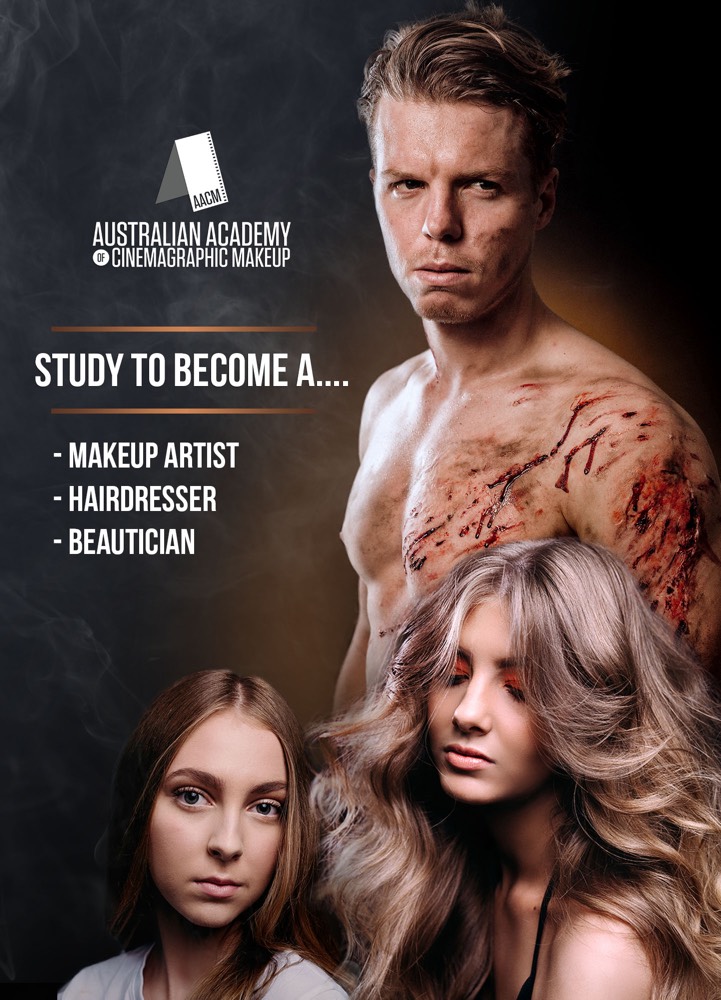 I wish the course went for longer! I have had an amazing time meeting great people, had amazing opportunities and definitely made friends for life. The course content was great, I enjoyed all parts of the assessments. I will be keeping touch with AACM for future workshops, work and the people! I recommend people to do this course, I had the best time

Amazing teachers and really fun

AACM is considered the best
Previous
Next