Social Media College
At Social Media College we are passionate about social media and all of its possibilities. We push the boundaries of what's possible and encourage our students to drive the industry forward with innovative ideas and creative marketing strategies.Social media has completely revolutionised the way in which people create, consume and share information. Used effectively, social media can build brand awareness, improve brand loyalty, boost search engine rankings, increase web traffic, convert more customers and lower marketing costs.
Our course writers and course mentors are all practising social media experts who apply their real-world experiences to your learning. Choose an exciting and innovative education with a personal approach and graduate with the skills and industry connections you need to make your social media marketing dreams a reality.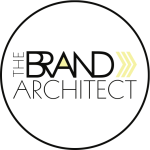 The Brand Architect
The Brand Architect are a group of marketing specialists who are committed to building the big brands of tomorrow. From marketing strategy to digital execution. Hell bent on results.
Laneway International College
At Laneway, we have developed a unique approach to education. We have thrown out the old classroom rules and empower students to become entrepreneurs and intrapreneurs. Our methodology combines Project-Based Learning, Design Thinking and Networking. This has created one of a kind courses that focus on real world outcomes, business innovation and industry engagement.
Our specialist courses in Business (Entrepreneurship), Marketing (Digital and Social) and Leadership and Management (Intrapreneurship) are led by entrepreneurs, business coaches and start-up founders; who share their wealth of knowledge and experience, supporting our students to harness their creativity and find innovative solutions to business problems.
Canvas LMS
Canvas is a cloud-based Learning Management System that makes teaching and learning easier. Our tools are designed to be used online, on mobile and on tablet. But most of all, they're designed to be used. Watch the short introduction video and you'll see what we mean, or get started with your free trial. Canvas is a different way of thinking, backed by a team of over 1,100+ Instructure employees globally – with a shared dream of using the latest advances in technology to change the world of education for the better.
Why are we different? Instructure isn't a traditional education company; it's a technology startup with an open, progressive attitude. That means we're able to meet the demands of our customers in education, but also encourage them to adopt new ways of thinking. Our goal is to create products that make a real, tangible difference to the lives of teachers and students.

De Lorenzo
De Lorenzo are the pioneers in the Australian hairdressing industry. We are an Australian made, family owned professional hair care company with a strong commitment to environmental responsibility. Our core values are:
NO ANIMAL INGREDIENTS OR TESTING
We strongly oppose animal testing and do not use this practice nor any animal derived ingredients in the manufacturing of our products. In the De Lorenzo studio, we conduct our own in-house evaluations on volunteer models who enjoy being part of the development process and seeing it evolve. De Lorenzo proudly supports Animals Australia.
VEGAN CERTIFIED PLANT BASED INGREDIENTS
All De Lorenzo products are vegan certified and accredited by Choose Cruelty Free (CCF), using plant based and certified organic ingredients that are sustainably farmed and wild harvested wherever possible.
We do not use any animal product or by-products, such as lanolin, keratin, beeswax or silk proteins. Our products are infused with aromatic botanical oils and native plants such as Wattle Seed and Kakadu Plum, all balanced to well suit the Australian climate.
100% AUSTRALIAN MADE & OWNED COMPANY
Today we remain as one of the few Australian made professional hair brands who create the products that are conceived, researched, developed, tested, manufactured and dispatched all under one roof in Sydney.
ENVIRONMENTALLY SUSTAINABLE
For decades De Lorenzo has set an example of environmental leadership. We continually look for opportunities to implement new processes and technologies. To reduce our footprint De Lorenzo is incorporating the highest component of recycled material in all of our packaging used, a logo is displayed on the packaging as to the recycled component being used.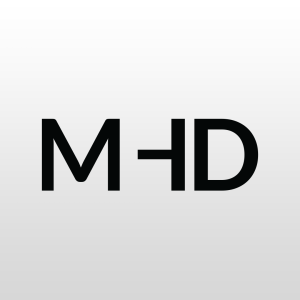 MHD
At MHD Productions, we've been pushing the boundaries of online hairdressing training for over a decade. The result of a $9 million investment, MHD (myhairdressers.com) is our unique blended e-learning platform. Featuring over 500 high quality hairdressing and barbering tutorials, it covers every discipline and experience level.
With over 70 globally-acclaimed instructors, we're the only online resource to offer such a wide and exciting range of educators on one platform. What's more, we've just launched our pioneering playlist technology, which gives you the power to create bespoke training programmes in the same way as you would using Apple Music. Put simply, we're comparable to anything you've come across before!
To celebrate our partnership with AACM, we're delighted to offer you a lifetime 20% discount on your monthly or annual MHD subscription. Simply click here to claim your offer and start enjoying unlimited access to the world's largest training resource for hairdressers and barbers.