VET Student Loans (VSL) available at AACM
What is VET Student Loans?
VET Student Loans – or short VSL – is a loan scheme provided by the Australian Government and designed to help eligible students to pay for their tuition fees. If you are an eligible student, the guaranteed government loan will help you to make your dream to become a professional Makeup Artist come true.
Only selected quality providers are VSL approved and AACM is proud to be able to offer access to VET Student Loans. We acknowledge that tuition fees are a barrier for course entry, the ability to take out a VET Student Loan will ease the financial pressure and will enable you to focus on your studies.
VET Student Loans is a loan and your VET Student Loan debt (VSL debt) must be paid back at the relevant repayment rate when your repayment income is above the compulsory repayment threshold. Additional loan fees may apply.
Please visit the VET Student Loans webpage for more information: Information for VET Student Loans Students.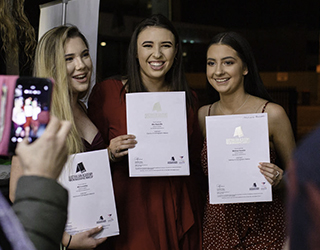 What you need to know ...
VET Student Loans access is available for eligible students who commenced after 01 January 2021. If you are an eligible student, you will be able to take a loan up to the approved loan cap for your selected course.
VET Student Loans is only available for our Diploma level courses, the CUA51015 and CUA51020 Diploma of Screen and Media in Specialist Make-up Services and is for 2021 and 2022 funded in Band 3. Please follow the link VET Student Loans Course Caps Indexed Amounts below to look up applicable funding band amounts.
The VET Student Loans Information Booklet provides a summary of the key points a person applying for or receiving a VET Student Loan needs to know. You must read this booklet before applying for a VET Student Loan.
Other useful information is available on the webpage of the Department of Education, Skills and Employment and we encourage you to visit the following links.
Our Commitment
The Australian Academy of Cinemagraphic Makeup is proud to be a signatory to the VET Student Loans Code of Practice.
The voluntary code was developed and is supported by education providers like AACM, who deliver VET Student Loan approved courses and commit to quality training and student experiences from start to end.
Download a digital copy here: VET Student Loans Code of Practice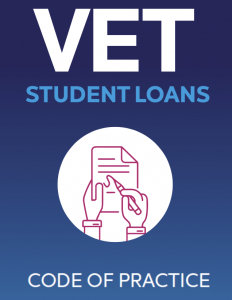 Course Fees and Census Days for Online studies
Important Policies and Procedures
To make sure that links to policies are always up to date and that the latest version of policies is accessible, all our policies are in one spot.
You can access all our policies from our dedicated page: