How to Enrol
It's easy to apply and enrol for a course at the Australian Academy of Cinemagraphic Makeup and Bellevue Beauty. Follow these simple steps: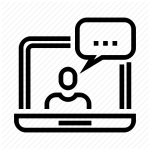 Step 1 – Book a tour or chat with us
Call us to book a tour or Book Online, so we can ensure you are enrolling in the course that's right for you. Alternatively send us an email or complete the Course Enquiry Form online.

Step 2 – Online enrolment form
Book your spot now, using our DocuSign online enrolment process: Enrol Now

Step 3 – Acceptance
Complete the enrolment form online, upload your support documents and sign your acceptance digitally.

Step 4 – Payment 
Depending on the course:  pay upfront, chose one of our payment plan options or finance your studies with Study Loans.
Online Enrolment With DocuSign
Our enrolment process is online, using the trusted DocuSign online process to capture all your personal details and information needed for enrolment. The information you are providing is safe and secure and will only be used compliant with our privacy policy.
We are delivering some courses in partnership with our sister academy Bellevue Beauty. Please continue your enrolment choosing the relevant enrolment form on this page. We proudly deliver on behalf of Bellevue Beauty.
Attention international students: AACM is not on the CRICOS register and unfortunately we are not able to enrol international students on student visas or enrol international students with the aim to study with us receiving a student visa. If you are a International student on a student visa or if you require a student visa, please contact us for further information or tell us more about you here.
Diploma Level Courses
Diploma of Screen and Media in Specialist Makeup Services (Online)
Intake
START ANY TIME in our online delivery option
Diploma of Screen and Media in Specialist Makeup Services (On Campus)
Intake
July 2020
Certificate Level Courses
Certificate III in Hairdressing
Rolling Intakes
START ANY TIME in our flexible blended online delivery option
Certificate III in Beauty Services
Rolling Intakes
Enquire about start dates in our blended flexible delivery option
Certificate II in Retail Cosmetics
Rolling Intakes
START ANY TIME in our online delivery option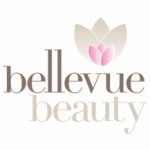 Short Courses
Makeup Fundamentals online course
Rolling Intakes
START ANY TIME in our online delivery option
Introduction to Prosthetics course
Intake
28 September – 01 October 2020
Related Documents
Recognition of Prior Learning (RPL)
Students can apply for course exemptions or credit based on recognition of prior learning and credit transfer. This may include:
Formal recognised training
Work experience or personal knowledge
Skills acquired through means other than formal education
Recognition of prior learning and course exemptions will be given only when students can demonstrate the necessary competencies. For more information, please refer to the RPL policy and procedure. The Australian Academy of Cinemagraphic Makeup will recognise and accept relevant AQF (Australian Qualification Framework) Qualifications and Statement of Attainments issued by any other RTOs (Registered Training Organisations).
Please note that granting of academic credit does not automatically result in financial credit or reduced study duration but may lead to reduced course fees and shorter study duration depending on each student's unique circumstances and personalised study plan.